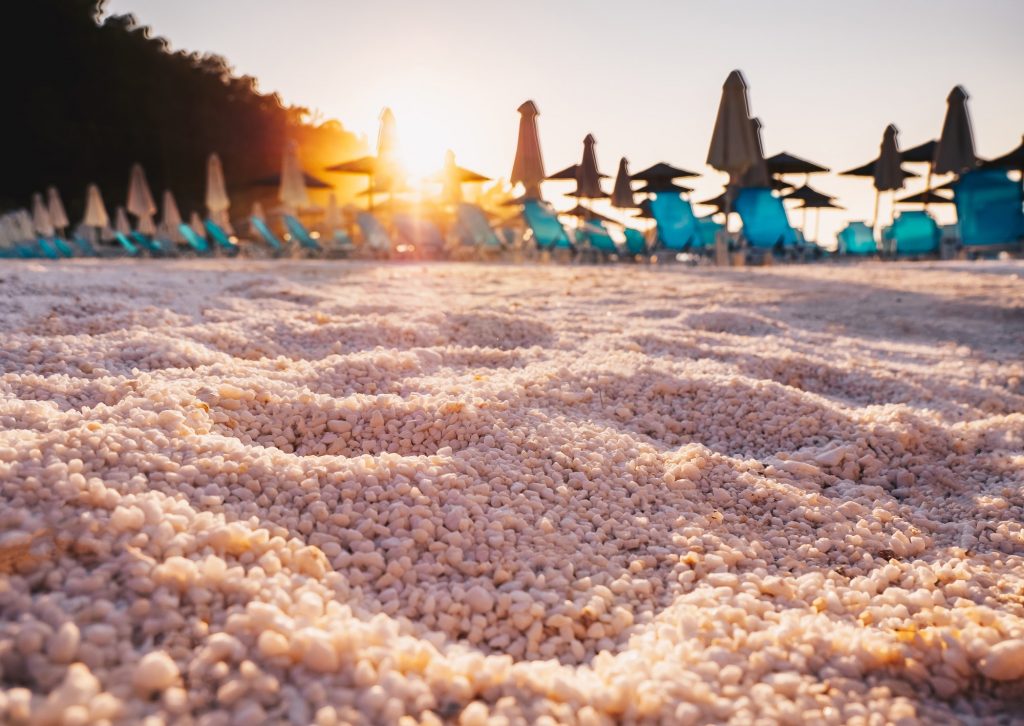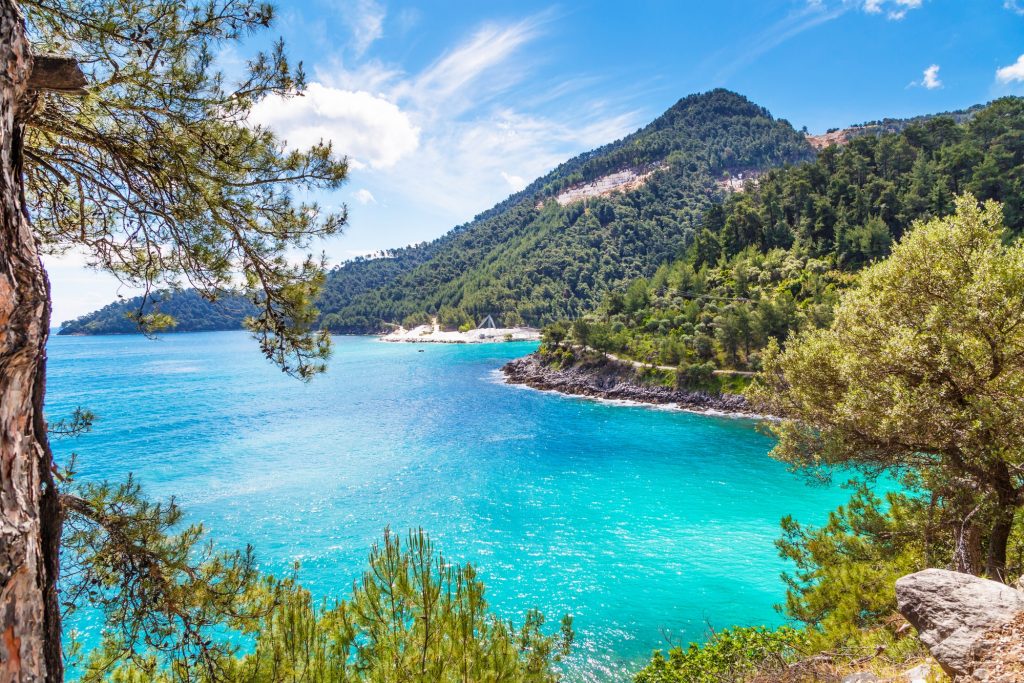 Golden sands, blond breeches, scenic coves, crystal blue waters, olive groves, dense forests, slopes, rivers and small waterfalls make up the pallet of her nature.
The legend wants it to be the homeric island of the sirens and not unfairly, since it always seduces and continues to fascinate with its beauty the travelers who approach it. Today, it is a pole of attraction for thousands of tourists from all over the world who visit it for their holidays every year.
Prehistoric and historical sites, archaeological sites of great importance, early Christian basilicas, monasteries, carved temple churches, mountain villages with their traditional architecture, invite the guest philistator on an exciting journey in the past.
The Archaeological Museum of Thassos, one of the most remarkable regional museums in the country, the Polgnatou Vagi Museum, one of the most important sculptors of the 20th century, the Philippi-Thassos Festival in the ancient theater of the island, the festivals and the folklore events will offer you mythical emotions .
Modern tourist infrastructure meets the highest demands, all preferences, ages and budgets.
You can choose between alternative forms of tourism, the tranquility of the nature of the island, and the cosmopolitan atmosphere of the night.