Discovery Hotel and Villas is a family-run business with a very friendly and warm climate that has managed to acquire and retain a large number of customers and friends over 15 years of hard work and always with great care.
Customer satisfaction has always been our priority. Our goal is to help you relax and spend your holidays on the island with the best way and our accommodation to become better and better every year. Of course we could not have done that without your help. Thank you very much and hope to meet  you sometime or see you again in the future!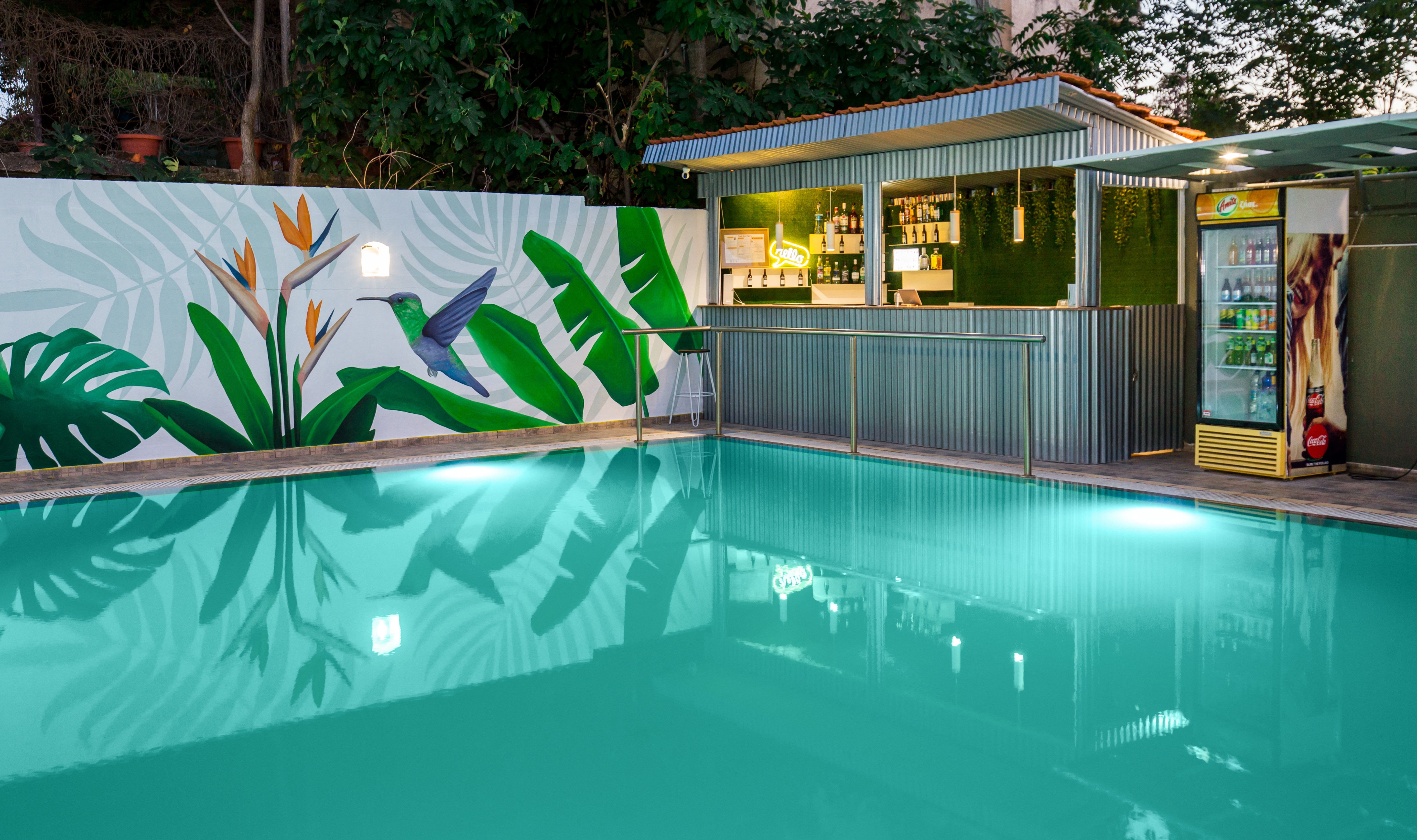 The neighborhood around the hotel is one of the best on the island. It is located in a newly built area of ​​many hotel complexes and country houses. It is just 2 minutes from the island's longest beach, taverns and beach bars. Right behind the hotel there is a large super market, oven at 400 meters, bus stop at 100 meters and many more facilities. The hotel is located in a very quiet and safe area, but also just 9 minutes from the center of Limenaria, the island's CoCapital.
The building has 17 fully-equipped rooms, ready to accommodate couples, families and large groups. At the hotel's swimming pool you can enjoy your coffee or drink by sunbathing as your children will be safe in the children's pool or in the playground that we have. Finally you can take your breakfast or watch TV and relax in the breakfast area overlooking the pool.
3. Wi - Fi
Free in all places
5. Private and Public Parking
6. Welcome Drink
Upon your arrival
7. Air Conditioning
In every room
9. Kitchen
With all necessary utensils
10. Ironing
Ironing board and iron available
11. Laundry Services with an extra charge
12. Bathroom
With shower and hairdryer and styling products
13. Money Safebox
In every room
15. Pool for Adults and Children
Open from 09.00 to 21.00
16. Reception
Open 16 hours a day
17. Pool Bar
With drinks and snacks. Open from 09.00 to 21.00
18. Morning Buffet
Since 08:30 until 10:30
19. Doctor
In cooperation with local doctor
20. Rental
Car and ATV - In cooperation with similar companies
21. Excursions at mountain and sea
Trips with jeeps at the most scenic sites of the island - In cooperation with local companies
22. Sea Sports
In cooperation with local companies
23. Breakfast - Special Occasions
Early breakfast, breakfast in the room or in special packaging on request
We thank you for your trust